Casio CFX-40 Scientific Calculator Watch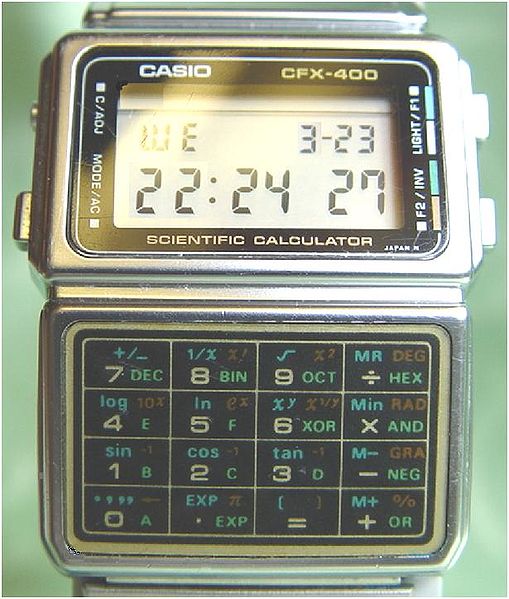 Collectable.
A watch with a scientific calculator that
can also perform hexadecimal conversions.
A technological marvel!
10 digit calculator.
Sin, Cos, Tan, arcsin, arccos, arctan,
y**x, square root, square, log, e**x,
ln, 10**x, 1/x, +-, M+, EXP, RAD, GRA, DEG, Pi, %,
factorial, +-/*=, back arrow, HEX (A B C D E F), OCT,
BIN, DEC, XOR, AND, NEG(ation), OR.
12 pair parentheses nestable in 4 levels,
Alarm, scientific notation.
Stopwatch.
Light.